Sparked Brings Laneway Distillers' Brand to Life with
Award-Winning Website
Sparked Brings Laneway Distillers' Brand to Life with Award-Winning Website
Laneway Distillers is a Canadian award-winning luxury distiller. Their spirits are inspired by the richness of Canadian wilderness and crafted for those appreciative of fine gin and vodka.
Proudly women owned, operated and funded, Laneway Distillers is a lifestyle brand that stands out among competitors for its unique beauty and delight. Laneway's spirits have won over two dozen awards and can be found in LCBO locations across Ontario.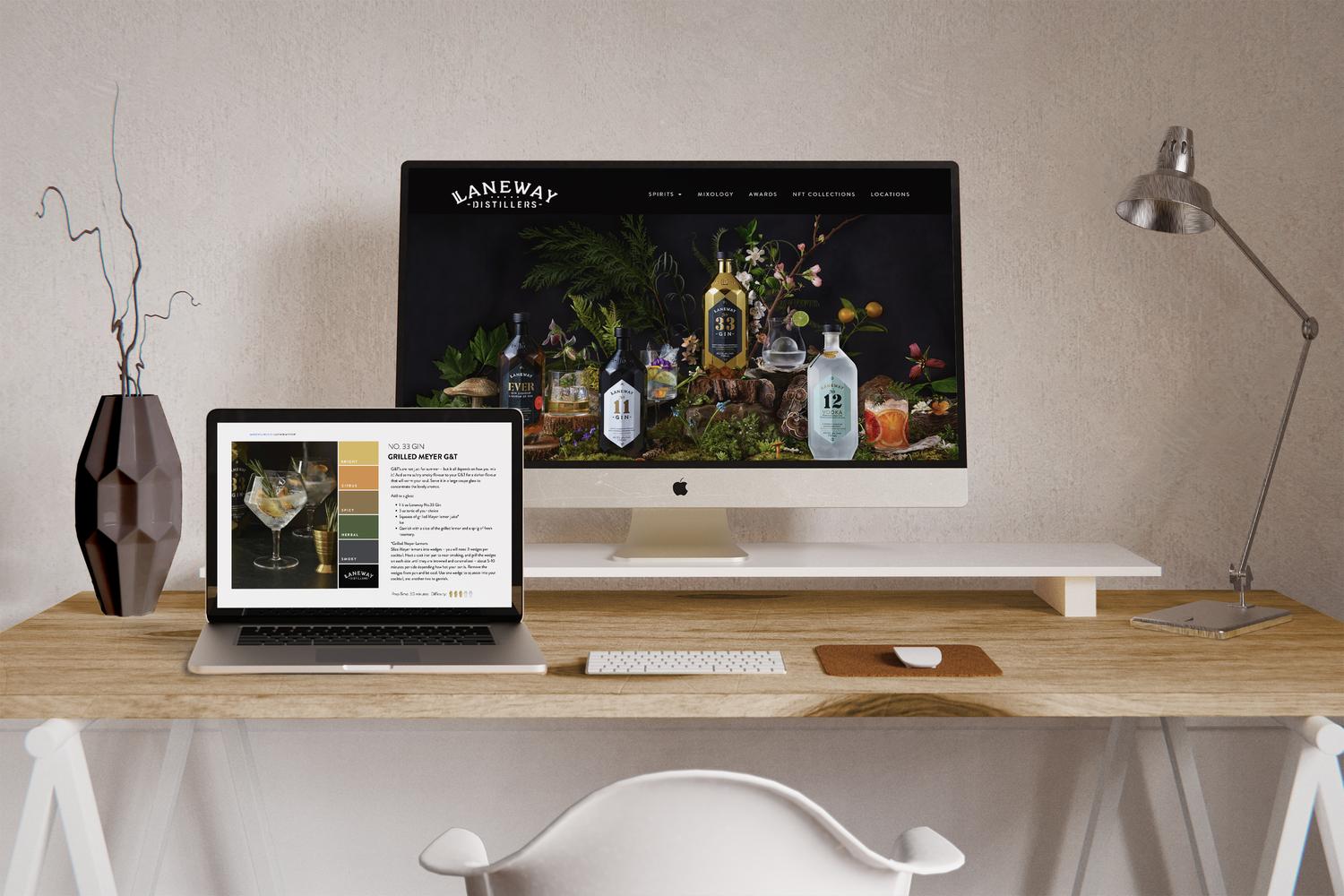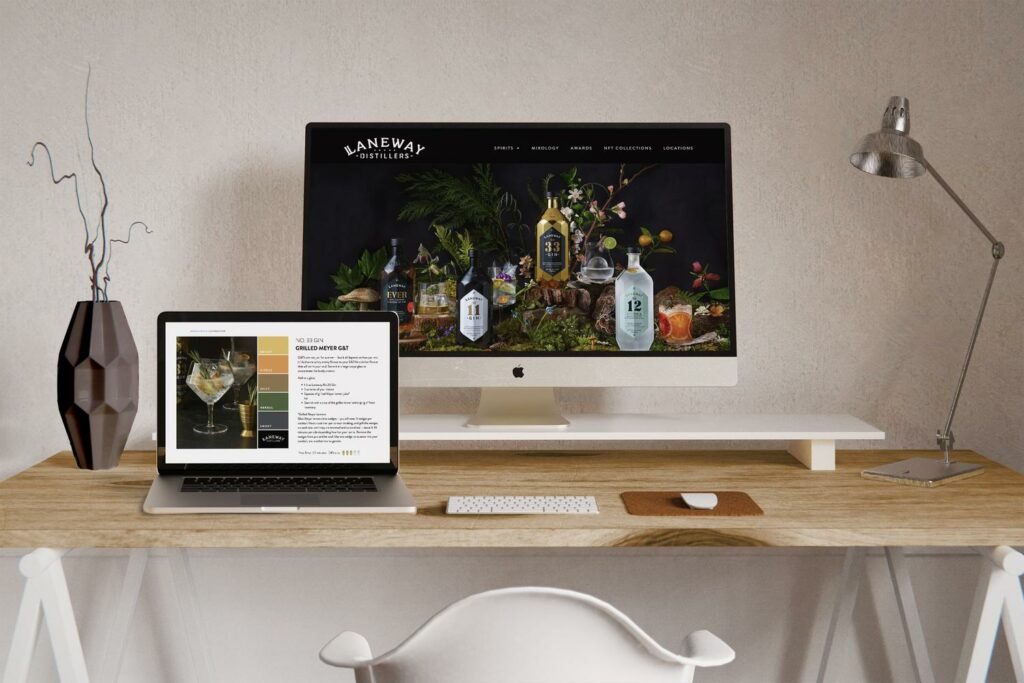 Laneway Entrusts Sparked with a Full Website Buildout
When Laneway approached Sparked in late 2021, they were looking for a new website that was truly unique – one with elements inspired by Canada's raw beauty and that imparted a tone of luxury and refinement.
This challenge required an understanding of their brand and target audience, and the ability to create a website that's an experience in itself.
The ask of Sparked was:
A new website using WordPress and high-quality hosting
Great UX and performance that supports user exploration
Engaging UI design in collaboration with Laneway's team
Optimized for SEO to help prospects find Laneway when searching for target keywords
A Website That's as Functional as It is Beautiful
By bringing together form and function, the website we delivered amplifies Laneway's brand and accomplishes the technical capabilities they required.
The outcomes included:
A fully redesigned and redeveloped custom website that positions Laneway as a premium distiller of luxury spirits.
Updated website copy across the entire site to better reflect the Laneway brand.
An intuitive navigation experience that encourages users to explore their products, locations, recipes and more.

Improved user experience

 through unique page layouts and an interactive journey.
Custom filtering to help visitors explore seasonal recipes and tasting notes.
Elegant micro-interactions to delight and engage visitors.

Amplification of Laneway's Instagram account

which contains visually-inspiring and seasonally-relevant content.
Ongoing website hosting, maintenance and support to keep their website up to date, secure and performing optimally.
Project management to support the project from start to finish.
We're thrilled Laneway Distillers chose Sparked to help bring their vision to life.
Website Wins a Web Excellence Award
In May 2022, we were proud to have Laneway's website recognized with a Web Excellence Award. 
The Web Excellence Awards is an international awards program that recognizes the year's "best of the best" in web design and development. With over 1,200 entries from 46 countries worldwide, the Web Excellence Awards is one of the most prestigious international programs.
To learn more about the award, check out our news announcement: Sparked Wins Web Excellence Award for Second Year in a Row.
A New Website that Reflects the Luxury of Laneway's Spirits
Digital strategy
Website architecture
Website copywriting
UX/IU design
Search engine optimization
WordPress development
Website maintenance
Managed hosting
What digital marketing problems are
you facing?
Let's start a conversation.