Get a clear path forward for
growing your business online.
Get a clear path forward for
growing your business online.
WEBSITES & Digital marketing haS gotten complex.
Many struggle with making online marketing decisions for their business. And that's understandable.
The options are practically endless. Websites matter more than ever.
Advertising is expensive. Privacy rules are changing.
And the pressure is on to do it right.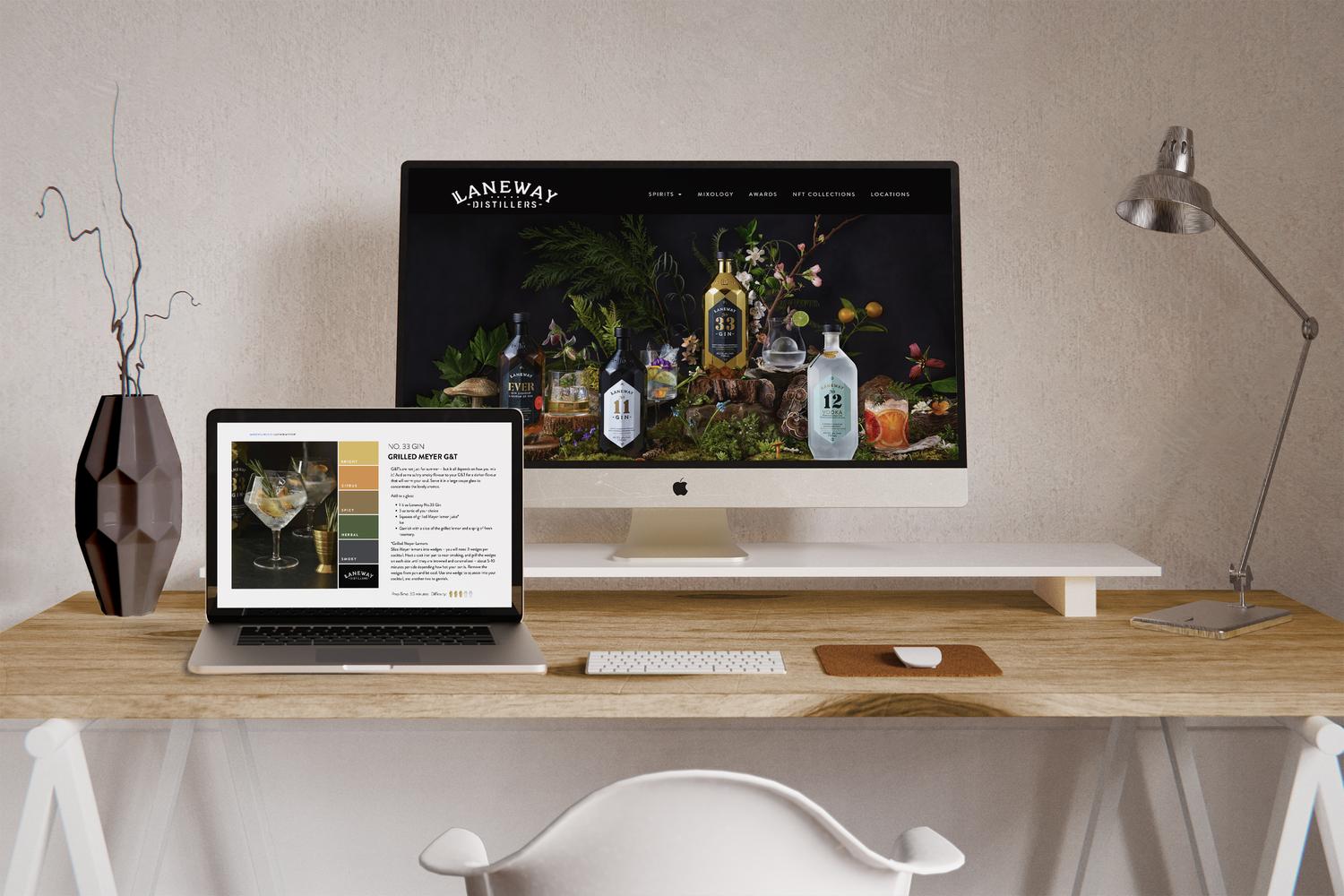 WELCOME TO SPARKED DIGITAL
We help people uncover the right path forward, online.
Whatever challenge you're facing, we'll sit down and figure it out together. Whether you need a new website, better ads, fresh messaging, ongoing website maintenance, or something else, our team is here to help.
We provide both strategy and execution, making us an extension of our clients' businesses.
Why choose us over other agencies? 
We do all of our work locally in Toronto and Southern Ontario (we never outsource overseas).
You'll get to know our names, and we'll get to know yours.
We have incredibly high retention rates because we truly care about our clients.
FROM STRATEGY TO EXECUTION
All the services you need to grow with confidence online.
Digital Marketing Strategy
Website Design & Development
Copywriting & UX/UI Design
Website Maintenance, Support & Hosting
Search Engine Marketing (SEM)
Search Engine Optimization (SEO)
Delivering results that get results.
In the words of our clients...
Our marketing team has been working with Sparked for over a year. We are continually impressed by their professionalism, white-glove service, and quality of work. They care deeply for the success of our partnership, are flexible and responsive to even the most unique of requests, and always go the extra mile. From writing top quality SEO content on complex topics to getting creative to bring a website vision to life, I highly recommend the Sparked Digital team.
I recently used Sparked Digital to develop our company website and was blown away by the level of service and expertise they provided. From start to finish, the team at Sparked Digital was incredibly professional and made the entire process a breeze.
The team at Sparked Digital are the best in the business. As a small business owner they take the time to understand your business and help you make the best digital marketing decisions. The entire team is easy to work and they truly care about being part of your extended team.
The team at Sparked Digital is outstanding. I have been working with them for years, and what I can say with confidence that their customer service is top notch, no problem or issue ever goes unresolved, I'm consistently given helpful advice. You will not find nicer people to work with.
Working with Sparked has made our web and online experience easier across all companies. I highly recommend.
It's been a great experience working with the team at Sparked. They're responsive, friendly, on the ball, and went above and beyond in everything they did.
Can't say enough good things about Sparked. They took time to understand our business and created an outstanding website that's light years ahead of our competition.
My business was doing great offline. But online, I didn't know where to begin. The team at Sparked guided me every step of the way.
Sparked helped take my vision and turn it into reality. They understood the needs of our business and made the online purchasing easy and painless for our clients.
I've worked with the Sparked Digital team since the beginning. They deliver quality work with a team approach that results in effective, polished deliverables, especially the writing. What's more impressive is their approach - based on honest, good advice and no vendor games. Treat them like a partner and they will treat you like a friend.
Ready to find your
clear path forward?
We'd love to start a conversation today.